Egypt army destroys large quantity of explosives in N. Sinai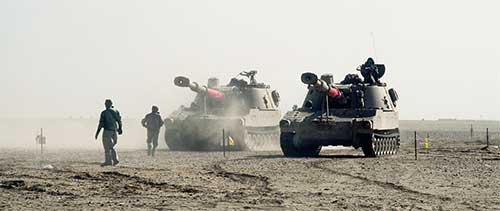 Egypt's armed forces said on Wednesday that it was able to destroy a large amount of explosive material used by militants in North Sinai.
In an official statement, army spokesman Tamer El-Refaie said that the military's second field army discovered and were able to dispose of explosive material used by the militants to manufacture improvised explosive devices (IEDs) in the city of Rafah.
They were also able to demolish a 600-metre trench used by militants to hide and plan attacks against Egyptian security forces.
Egypt's army and police forces have been waging a war against Islamist insurgents in North Sinai for years, with hundreds of security personnel killed, as well as hundreds of militants killed in security campaigns.
Militants in North Sinai have long used IEDs in their attacks against Egyptian security forces, planting them on the roadsides or using them ahead of attacks on security checkpoints.
You can follow any responses to this entry through the
RSS 2.0
feed.
Both comments and pings are currently closed.
//php comments_template(); ?>