EU maritime to continue to seize arms off Libya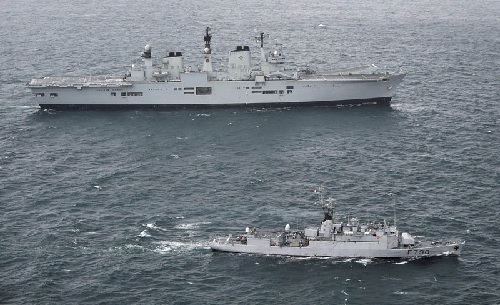 The UN Security Council voted unanimously on Monday to allow the European Union's (EU) maritime force to seize illegal weapons off Libya's coast for another year, a move aimed at helping restore peace to the deeply divided north African nation.
The British-drafted resolution authorises EU ships in Operation Sophia to stop vessels on the high seas off Libya's coast suspected of smuggling arms in violation of a UN arms embargo. Operation Sophia is also charged with seizing migrant-smuggling vessels.
Italy's Deputy Foreign Minister Vincenzo Amendola told the council after the vote that by speaking with one voice the members again showed their "strong commitment to the stability and security of Libya."
He said the council also "emphasized the importance of working together to protect the country from the threat posed by the combination of terrorism and proliferation of weapons."
"The Mediterranean Sea, especially off the coasts of Libya, is facing multiple challenges" Amendola said, citing human trafficking and the smuggling of weapons, crude oil and other products.
"All these flows benefit from the volatile situation in the country and can increase the intensity, duration and complexity of the Libyan crisis," Amendola said.
"The stabilization of Libya is the best way to tackle this problem."
You can follow any responses to this entry through the
RSS 2.0
feed.
Both comments and pings are currently closed.
//php comments_template(); ?>