Pence: Western Balkans future lay with the West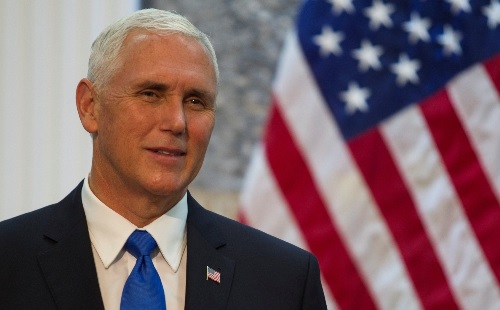 US Vice President Mike Pence said on Wednesday that the future of the Western Balkans lay "in the West," on the last leg of a tour aimed at reassuring Eastern European allies worried by Russia.
After visiting Baltic state Estonia and the Caucasus nation of Georgia, Pence arrived on Tuesday in NATO's newest member Montenegro on the Adriatic Sea.
Pence's tour is a show of support for allies in the region rattled by Russia's 2014 annexation of Crimea and its backing of a bloody separatist rebellion in Ukraine.
Montenegro's accession to NATO on June 5 — and Georgia's hopes of joining the military alliance — have stirred fury in Moscow, which considers both countries to be in its historic sphere of influence.
"We truly believe the future of the Western Balkans is in the West," Pence told reporters in the Montenegrin capital Podgorica, alongside Prime Minister Dusko Markovic.
The vice president hailed Montenegro's accession to NATO as a "historic achievement" and pledged US commitment to strengthening ties with the region.
On Tuesday in Tbilisi, Pence slammed Russia's "occupation" of part of Georgia's territory since a brief 2008 war, and pledged President Donald Trump would sign off on new sanctions against Moscow "soon."
Later at dinner in Montenegro, which is home to around 620,000 people, Pence said his trip was "testament to the fact that America has no small allies — only strong allies."
You can follow any responses to this entry through the
RSS 2.0
feed.
Both comments and pings are currently closed.
//php comments_template(); ?>