IntelBrief: United States and Iran Heading Slowly Toward the Brink Again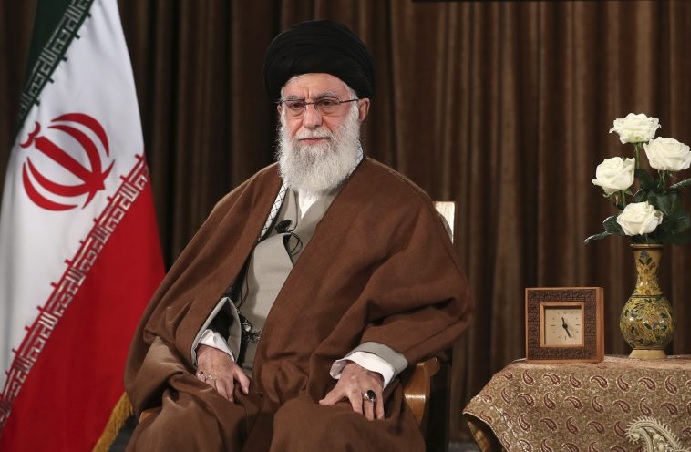 Bottom Line up Front
The COVID-19 pandemic has devastated both Iran and the United States, but has not prevented tensions between them from escalating again.
Iran's willingness to undertake provocative actions indicates that the U.S. campaign of 'maximum pressure' has not mitigated the threat from Iran. 
Iranian leaders assess that the Trump administration has been and will continue to be too consumed by the COVID-19 pandemic to risk major retaliation against Iran. 
The COVID-19 pandemic provides Iran with the opportunity to widen the rift on Iran policy between the United States and the major European powers, which have virtually ignored Iran's recent provocations.    
.
Until mid-April, U.S.-Iran tensions had appeared to be confined to Iraq, where Iran-backed Shia militias have continued to periodically attack locations that host U.S. forces. The attacks represent an Iran-supported effort to compel U.S. troops to leave Iraq, to reduce U.S. influence in Iraq generally, and to avenge the January 3, 2020 U.S. strike that killed Islamic Revolutionary Guard Corps – Qods Force (IRGC-QF) commander Qasem Soleimani. With its efforts focused primarily in Iraq, Iran had for several months curtailed its provocations in the Persian Gulf, where in mid-2019 IRGC Navy boats conducted numerous attacks on commercial shipping, including planting explosives and forcibly diverting some vessels. U.S. officials attributed the absence of IRGC Navy attacks to the addition of U.S. and allied warships to the Gulf and a relatively new U.S. Gulf maritime security mission, called the International Maritime Security Construct (IMSC), created in August 2019 and based in Bahrain. The Trump administration also cited the Iranian stand-down in the Gulf to its maximum pressure campaign of expanding sanctions on a wide range of Iranian industries and on entities worldwide that transact business with Iran.
The U.S. assessment that the IRGC Navy might be deterred indefinitely was shattered in mid- April. As outlined in a State Department factsheet entitled 'Iran's History of Naval Provocations,' on April 14, the IRGC Navy 'forcibly boarded and detained' a Hong Kong-flagged tanker. The next day, eleven IRGC Navy small boats conducted 'high speed, harassing approaches' of five U.S. naval vessels conducting a routine exercise off Kuwait. On April 22, President Donald Trump sent out a Twitter message stating: 'I have instructed the United States Navy to shoot down and destroy any and all Iranian gunboats if they harass our ships at sea.' U.S. Navy officials explained President Trump's tweet as a warning to Iran not to continue provocative actions in the Gulf, while indicating that U.S. commanders have discretion on how to respond to any further threatening IRGC Navy actions. Iran added to the tensions on April 22 by announcing the launch of a 'military satellite,' which Secretary of State Mike Pompeo quickly denounced as evidence that Iran's space launch program is not, as Iran claims, for purely commercial purposes.
There are several possible explanations for Iran's return to provocative and aggressive actions in the Gulf. Iranian leaders apparently calculate that the Trump administration is so consumed by its struggle to respond adequately to the COVID-19 outbreak that it is unable to afford the political risk of renewed hostilities with Iran. Iran also likely assesses that, in light of its struggles to cope with the COVID-19 outbreak while under comprehensive U.S. sanctions, it has the international support necessary to challenge U.S. policy toward Iran more broadly. The European Union countries and other powers have virtually ignored Iran's recent provocative actions, illustrating that there has been no narrowing of the gap between the United States and the international community that opened when the Trump administration abrogated the 2015 multilateral Iran nuclear deal.
The degree to which the United States is alone on Iran policy is evident from the debate over Iran's request for a $5 billion International Monetary Fund (IMF) loan that Iran claims it needs to import medical equipment to respond to the COVID-19 outbreak. The Trump administration opposes the loan on the grounds that it claims Iran has ample funds to import medical gear, and is likely to divert the loan proceeds to its regional malign activities. On April 22, European Union foreign policy chief Josep Borell stated that the EU regrets the U.S. opposition to the loan, given the evident humanitarian needs of Iran and the U.S. insistence that its sanctions do not apply to humanitarian items. Whereas the United States has the largest weighted vote on the IMF executive board on Iran's loan application, U.S. opposition alone would not be sufficient to block the loan. If the loan is ultimately approved over U.S. opposition, the degree to which the Trump administration has isolated itself on Iran policy will be laid bare, potentially emboldening Iran to undertake new provocations in the Gulf.
You can follow any responses to this entry through the
RSS 2.0
feed.
Both comments and pings are currently closed.
//php comments_template(); ?>