Kurdish forces take control of key base in Raqqa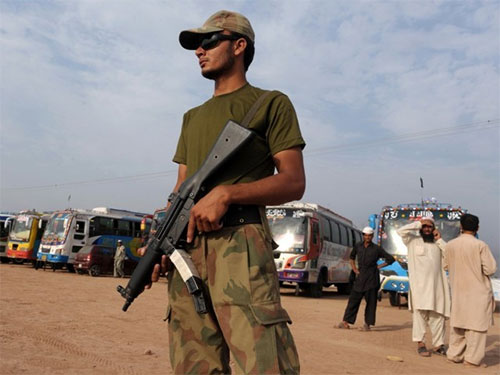 Syrian Kurdish fighters and rebel allies overnight seized a key base held by the Islamic State of Iraq and the Levant (ISIL) north of its Raqqa stronghold, in a new blow for the jihadists.
The capture of the Brigade 93 base comes just a week after ISIL was expelled from Tal Abyad, a town on the border with Turkey that served as a important conduit for the extremist group.
Syrian Kurdish forces and Arab fighters seized the base in Raqqa province with backing from the US-led coalition fighting ISIL, which launched a series of air strikes overnight.
"We have complete control over Brigade 93 and are currently sweeping it for explosives," Redur Khalil, a spokesman for the Kurdish People's Protection Units (YPG) told AFP on June 23.
The base near the town of Ain Issa is about 55 kilometres (35 miles) north of Raqqa, the de facto capital of ISIL's self-declared Islamic "caliphate" in territory it holds in Syria and Iraq.
Khalil said fighting was ongoing for control of Ain Issa, with YPG and allied Syrian rebel forces hoping to seize it from ISIL forces.
"It is our next target because we want to secure the region and Ain Issa is very close to the Brigade 93 base and also the main road that runs through the area."
Ain Issa and Brigade 93 both lie on a key highway that runs between Kurdish-held territory in Aleppo province and Hasakeh province, to the west and east respectively of Raqqa province.
The same route also links territory held by ISIL in Aleppo and Hasakeh provinces.
You can follow any responses to this entry through the
RSS 2.0
feed.
Both comments and pings are currently closed.
//php comments_template(); ?>