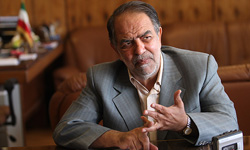 TEHRAN (FNA)- Iran's government needs up to $5 billion more to import fuel for the year to March 2009, in addition to a previously budgeted $3.3 billion, a senior oil ministry official said.
Iran is the world's fourth-largest exporter of crude but due to the lavish consumption of heavily subsidized fuel by Iranian drivers, the country cannot meet the domestic gasoline needs, and is forced to import large amounts which it then sells very cheaply at the pump, burdening the budget.
To curb soaring consumption, Iran rationed subsidized gasoline from June last year. Officials say the move has helped reduce demand but Iran still relies heavily on imports.
"We have budget of $3.3 billion but the needs of gasoline and gas oil is more than the… budget that we have," Akbar Torkan, a deputy oil minister, told newswire Reuters, adding that the extra funds needed were "something between $4-5 billion".
"So we have decided to go to parliament to get new permission for extra gasoline and gas oil that is needed," he said.
The Iranian year starts in March.
Torkan said earlier this year the government was expected to have to ask for $8 billion, but that amount had fallen with tumbling crude prices.
Oil prices peaked at $147 a barrel in July but have since tumbled to less than half that amount, trading at $56 on Friday. This, said Torkan, meant prices for oil products like gasoline and gas oil had also fallen.
Under Iran's gasoline rationing system, motorists are allowed to buy 120 liters per month at the price of 1,000 rials (around 10 US cents) per liter.
The daily Iran News reported on Sunday that Iran had imported $2.53 billion of gasoline between March and October, with the United Arab Emirates the biggest single source, accounting for imports worth $204 million.