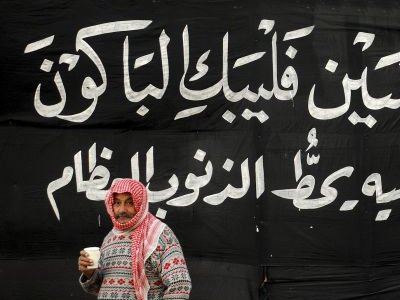 Ahmed Bashev, mayor of the town of Garmen, and Murat Boshnak, a teacher were questioned for formenting racial and religious hatred.
Bulgaria's national security agency on Monday launched an investigation into a local mayor and an Islamic studies teacher, on suspicion of spreading of radical Islam and fomenting religious hatred.
Ahmed Bashev, mayor of the town of Garmen, and Murat Boshnak, a teacher in the nearby village of Ribnovo, both around 220 km (137 miles) south of Sofia, were questioned in the Bulgarian capital, the security agency said in a statement.
The pair are suspected of fomenting racial and religious hatred and encouraging hostility between Muslims and Christians in Bulgaria. Around 80 percent of Bulgaria's population are Orthodox Christians.
They were also to be questioned over alleged threats to assassinate opposition politician Yane Yanev, who recently said Islamic groups from Saudi Arabia were funding the construction of mosques and religious education in Garmen.
National radio said around 3,000 people had gathered in Ribnovo's main square in support of the two men and rejected the allegations as absurd.
The office of the Muslim Chief Mufti said it would issue a declaration of support for the two men and express concern over increasing community tensions.
"It's not up to politicians to decide what is and what is not radical or traditional Islam. There is no radical Islam in the country," said Hussein Hafazov of the Chief Mufti office.
"We have always said that there is tolerance between the religious communities…But unfortunately, this is likely to change because what has been happening in the past several years seriously alarms us," he added.
OTTOMAN EMPIRE
As examples, he said there had been arson attacks on mosques and other Muslim buildings, girls had not been allowed to wear the traditional Muslim headscarf in some schools, and Sofia municipality's unwillingness to allow a big Islamic education centre to be built.
Bulgaria has avoided strife between religious communities since the collapse of communism, although tensions sometimes simmer under the surface in mixed communities.
Bulgaria is the only European Union member where Muslims — 12 percent of its 7.6 million people — are not recent immigrants but a centuries-old local community, mostly ethnic Turkish descendants of the Ottoman Empire's reach into Europe.
A "revival process" launched by late communist dictator Todor Zhivkov to assimilate Muslims culminated with a campaign to force them to change their names to Bulgarian and the exodus of some 300,000 Muslims to neighbouring Turkey in 1989.
All communist-era bans have been lifted and now mosques and Muslim schools are common sights.
And the ethnic Turkish MRF party, whose power base is within Bulgaria's Muslim minority, has become a powerful political force, participating in the last two governments