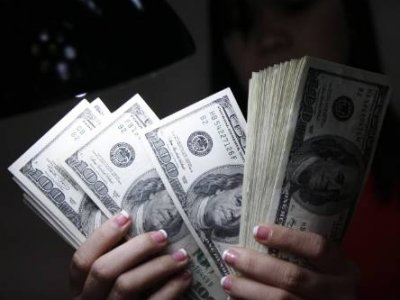 A separatist official said the economic slump was slowing the reconstruction effort.
South Ossetia's separatist administration said on Monday Russia was failing to honour a pledge to spend millions of dollars repairing the devastation from last year's war in the breakaway Georgian region.
A separatist official said the economic slump — which has hit Russia hard and forced it to rein in budget spending — was slowing the reconstruction effort, but Russia's Finance Ministry said aid for the region was protected from spending cuts.
Russia is South Ossetia's biggest benefactor and one of only two countries to have recognised it as independent. Moscow said last year it would spend at least 10 billion roubles ($287.1 million) on reconstruction projects in the region.
But eight months after the war, thousands of people are still homeless or living in bomb-damaged houses because most of the money promised by Moscow has failed to materialise, said separatist official Irina Gagloyeva.
"People spent the winter here and they were buoyed up by optimism that in March the active phase of the reconstruction will start," Gagloyeva, chief spokeswoman for the separatists, told Reuters by telephone. "But there is nothing so far."
Russia's military launched a massive counter-attack in August after Georgian forces tried to retake South Ossetia, a tiny pro-Moscow region that rejects Tbilisi's rule.
Western states condemned Russia's actions as disproportionate, but the Kremlin said it had to act to prevent what it called a Georgian genocide against local residents.
Days after the fighting ended, Russia announced a massive programme to repair the damage and renowned Russian conductor Valery Gergiev staged a concert in the ruined separatist capital, Tskhinvali, to highlight the region's plight.
PRIORITY PROJECT
Russian officials have said 1.5 billion roubles has already been disbursed, and the rest will be paid out as soon as a mechanism to distribute it effectively has been agreed.
"Questions of helping South Ossetia remain among our priorities," said Dmitry Peskov, spokesman for Russian Prime Minister Vladimir Putin.
"Help for South Ossetia, taking into account the status of this country as a sovereign state, will continue."
Russia's Finance Ministry said in a statement it would sign an agreement on financial aid on Tuesday with the administrations of South Ossetia and Abkhazia, a second Georgian breakaway region which Moscow also recognised as independent.
"Despite the cuts that have affected federal budget spending, the volume of financial assistance for the republics for 2009 has remained at the same level as initially planned," said the statement.
But the separatists said after an initial surge in reconstruction work — when billboards went up in Moscow with images of Russian construction workers heading to South Ossetia — the help has tailed off.
"The financial crisis is having a serious effect on a lot of financing of projects," Gagloyeva said.
"There are only two or three buildings that have been completely restored. About 10 percent has been partially restored. Everything else is in the same condition as it was after the Georgian aggression," she said.
"There is not a single construction worker here in Ossetia. They have all left because they are not being paid."
Nicaragua is the only other country which has recognised South Ossetia and Abkhazia as independent states.