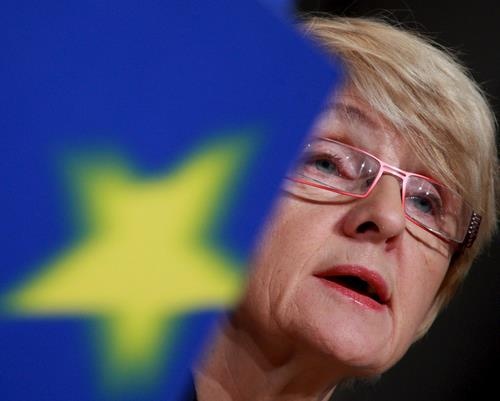 The European Union will unblock part of the frozen funds for Bulgaria at the beginning of next week, the German newspaper Die Welt reported on Sunday.
The European Commission is expected to unfreeze the first tranche of EUR 115 M under ISPA programs for infrastructure projects, which aim to improve Bulgaria's dilapidated roads, Die Welt said, citing its own sources.
The funds were suspended after the former Infrastructure Agency's head, Veselin Georgiev, was charged with awarding contracts worth tens of millions of levs to companies run by two of his brothers.
The newspaper points out that ten months ago the European Commission resorted to the unprecedented measure of suspending money for aiding the agriculture sector and administration management in response to allegations that it has rashly bungled the accession of Bulgaria and Romania to the bloc.
"European and OLAF officials revealed a number of cases of irregular payments, legal breaches and embezzlement in office," Die Welt writes.
According to the article the unfrozen funds will come as an unexpected bonanza for Bulgarian Socialist Prime Minster Sergey Stanishev ahead of the general elections on July 5, which are highly likely to be won by the popular party of Sofia mayor Boyko Borisov.
It describes as "probably pure coincidence" the fact that the Commissioner in charge of ISPA funds Danuta Hubner is a member of the Polish Socialists.