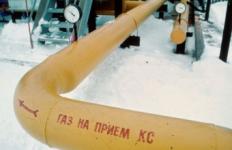 Serbia's state owned gas company will on Friday sign an agreement with Russian gas giant Gazprom for the construction of a part of the South Stream gas pipeline that will go through Serbia.
General Director of Srbijagas Dusan Bajatovic said he will sign the agreement with the president of Gazprom Alexei Mueller in the southern Russian city of Sochi.
He said they will sign an agreement on the formation of a joint venture for the part of the South Stream pipeline that will go through Serbia, media report.
The Gazprom-led project aims to bring Russian, Caspian and Central Asian gas to Europe and is a rival to the EU-backed Nabucco pipeline, which aims to reduce European reliance on Russia for its energy supplies.
According to the agreement on on the South Stream construction, signed on 24 December, 2008 in Moscow, Gazprom will owe 51 per cent and Serbijagaz 49 per cent of the property of the joint venture for the pipeline's construction. The joint venture will be located in Switzerland.
The two companies will also form a daughter company in Serbia for gas distribution, but that date is still yet undecided.
The signing will be followed by a feasibility study that will determine the gas pipeline's exact course. The predicted length of the pipeline through Serbia is estimated to be around 450 kilometers.
Serbia's government will discuss the proposed agreement Thursday.
In earlier statements, Bajatovic has said that the pipeline through Serbia could carry between 23.1 or 21.4 billions of cubic meters of gas annually.
The national companies of Greece, Bulgaria and Italy are also scheduled to sign agreements with Gazprom in Sochi.
The pipeline through Serbia is scheduled to be finished by December 31, 2015.