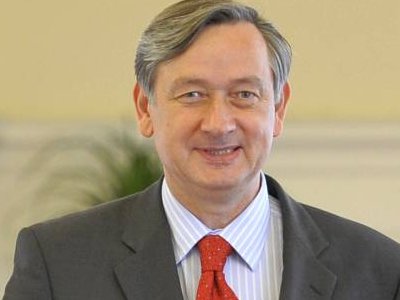 Slovene President Danilo Tuerk said on Thursday that Croatia has to "take Slovene amendments to Rehn`s arbitrage proposal seriously, because the European Union expansion commissioner has not proposed a final document to both countries which could not be altered".
– I would like Croatia to start listening to Slovene views. There is no "take it or leave it" formula. This was fabricated. We are dealing with a proposal to which Slovenia has amendments that have to be taken seriously if advancement is desired – Tuerk told POP-TV network.
He thus reacted to the claims of highest Croatian officials who stated that this proposal on resolving the border dispute between Croatia and Slovenia was final and amendments were not possible.
– Slovenia has amendments which must e taken seriously, and Croatia will have to do the same if it wants to advance – Danilo Tuerk said.
To resolve the border dispute – but not at any cost
The Slovene government accepted the amendments of Rehn`s arbitrage proposal on Thursday and Slovene Prime Minister Borut Pahor told a press conference that the border was one of key elements of statehood, therefore his cabinet reached a sovereign decision regarding the amendments to Rehn`s proposal, because it wants to be sure of international law principles, which would be altered in this process.
Slovenia wants to resolve the border issue with Croatia "but not at any cost". If Rehn`s response to Slovene amendments were negative, Croatia would "have to consider how to withdraw the disputable documents" from its accession documents which refer to the border row, Pahor warned after the cabinet`s sitting. He reiterated that Croatia was responsible for Slovenia blocking its EU accession talks, because it sent the "disputable documents" regarding the border to Brussels.
Slovene commercial POP-TV network announced that if Rehn`s proposal fails, Slovenia is counting on an alleged French proposal "which has been present for a long time". According to this proposal, the International Court of Justice would decide on the border dispute in the land part of the border, while arbitrage would decide on the border at sea.