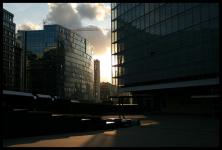 The European Commission has expressed concern about the way Serbia issues its identification documents, and is concerned that passports could be given out to "all and sundry", the Blic newspaper reports.
The paper says that as a further guarantee for visa liberalisation, Brussels wants Serbia's passport issuance system to become more rigorous and defend the EU from potential spread of crime into the bloc. 
Ivica Dacic, the interior minister, is expected to offer a guarantee to EU member-states, that they will not be subjected to the spread of crime and corruption from Serbia, the paper says.
Passports issued to citizens living in Kosovo are a long-standing problem. The daily quote sources in the Serbian government saying that some EU member-states have asked Belgrade to refuse passports to Kosovo Albanians. But since Belgrade still considers Kosovo to be a part of Serbia, it has offered instead to apply a different numbering scheme.
Another source of concern is dual citizenship, especially in case of Serbs in the Bosnian Serb dominated entity Republika Srpska. Blic' source from the Serbian government says these are technical problems.
Pierre Mirel, Director for Western Balkans in the Commission, is also monitoring the progress made on laws implemented against corruption, by the Serbian anti-corruption agency, and is closely watching the position of the Romanians and Vlahs in Serbia, the paper says.