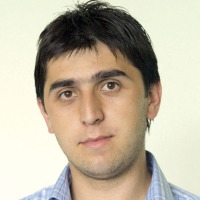 Author: Mirza Čubro
Vijeće ministara BiH ponovo je u krizi. Nije to neka vijest jer državna vlada je u konstantnoj krizi od potvrđivanja u ovom sastavu. Različiti su povodi za najavu blokada i zaustavljanja rada. Posljednji je izbor direktora Direkcije za evropske integracije BiH.
Fabrika skandala ponovo je pronašla način kako da skrene pažnju na sebe a da pritom ne radi ništa čime će doprinijeti poboljšanju života građana BiH.
Priča o imenovanju direktora Direkcije za evropske integracije BiH počela je u ljeto prošle godine. Tadašnji direktor Osman Topčagić imenovan je za ambasadora BiH pri EU. Njegovo razrješenje trajalo je oko pola godine. Nakon što je otišao u Brisel čelnici Vijeća ministara BiH izbor vršioca dužnosti pretvorili su u još jednu političku farsu. Svađali su se ko će upravljati agencijom i mjesecima otezali s raspisivanjem konkursa za izbor direktora DEI.
U kreiranju ovog cirkusa prednjačio je predsjedvajući Vijeća ministara BiH. Danas upravo Nikola Špirić najavljuje blokadu Vijeća ministara ako direktor ne bude imenovan. Veli da to traži Brisel. Tačno je da Brisel insistira na imenovanju prvog evropskog operativca u BiH ali Brisel je na tome insistirao od ljeta prošle godine.
Samo što Špiriću to tada nije odgovaralo. Danas je situacija malo drugačija. Špirić u svom zamjeniku Tariku Sadoviću ima savršenog takmaca za utrku ko će manje uraditi a više blokirati. Sadović danas insistira na ispravljanju pogreški kod ocjenjivanja kandidata za direktora DEI. Savršena je to prigoda za Špirića da još jednom najavi zaustavljanje rada.
Ovakva politika, jasno, neće pomoći da se izabere direktor ove direkcije niti da se ubrza put zemlje ka EU. Za šefove Vijeća ministara BiH to očigledno nije prevelik problem.