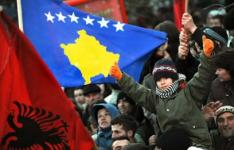 Bahrain has become the 60th state to recognise Kovoso's independence.
"Considering the cultural and religious ties between the two nations and the respect to the will for independence of the people of Kosovo, Bahrain decides to recognise Kosovo's independence," read a statement from Bahrain's Ministry of Foreign Affairs, as reported by the state news agency of Bahrain BNA.
The Comoros islands on Tuesday announced its decision to also recognise Kosovo.
Kosovo declared independence from Serbia in February 17, 2008, and has since been lobbying for countries to recognise its new status.