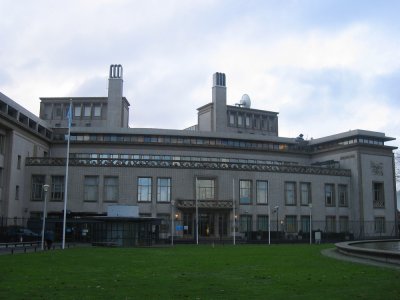 The U.N. war crimes tribunal in The Hague said on Friday it would restart the trial of two former Serbian intelligence chiefs next Tuesday after suspending the trial last year due to the ill health of one the suspects.
Jovica Stanisic, head of the secret service of late Yugoslav President Slobodan Milosevic, and Franko Simatovic, a commander of elite Serb forces, are accused of arming and training militias who committed atrocities against non-Serbs in Croatia and Bosnia between 1991 and 1995.
Stanisic, who has suffered from osteoporosis, kidney stones and depression, was again able to participate in the trial, the International Criminal Tribunal for the former Yugoslavia (ICTY) said in a statement.
Both pleaded not guilty to all counts in 2003, when they were taken into custody by the ICTY.