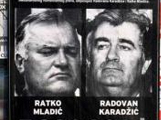 The release of videos showing war crimes fugitive Ratko Mladic moving about freely has Serbian officials questioning the timing of what they say is a plot to discredit them before the EU, Anes Alic reports for ISN Security Watch.
Bosnian broadcaster Federal Television (FTV) on Wednesday night aired what appears to be recent video footage of Bosnian Serb war crimes fugitive General Ratko Mladic. The footage, most of which was shot in Serbia after the 1992-1995 war in Bosnia, could jeopardize Serbia's EU ambitions.
Mladic has been in hiding since his indictment by the International Criminal Tribunal for the former Yugoslavia (ICTY) in 1995 for war crimes, including the Srebrenica massacre. General Mladic lived openly in Belgrade for some time after the conflict, but he disappeared from view when former Yugoslav President Slobodan Milosevic was arrested in 2001.
The footage could have negative implications for Serbia, which has pledged full cooperation with the ICTY and has denied sheltering Mladic, whose capture is considered a precondition for joining the EU.
Bakir Hadziomerovic, host of FTV's "60 minutes" show on which the footage was aired, told ISN Security Watch that the video clips proved that the Serbian military had sheltered Mladic. All the clips, except those showing him attending the funeral of his daughter, Ana, who committed suicide in 1994, were shot after the war in Bosnia and after the ICTY issued its indictment against him in late 1995.
"Their often repeated statements to the international community that they don't know where Mladic is, just like they claimed that they didn't know where [Bosnian Serb wartime leader] Radovan Karadzic was hiding, no longer hold water…Those days have come to an end," Hadziomerovic said.
The majority of the footage was filmed in the Belgrade district of Kosutnjak, where Mladic is shown freely mingling with friends and family, attending various celebrations, such as his son's wedding and the birth of his grandchild. Kosutnjak is located some five kilometers from downtown Belgrade, and populated by military personnel. It borders the neighborhood of Topcider, which houses a military complex. FTV also shows Mladic and his family in a Serbian army barracks.
The former Republika Srpska Army commander is also filmed at the wedding of a former bodyguard in Eastern Sarajevo in the Bosnian Serb-dominated Republika Srpska entity. The wedding reception takes place in the Kula restaurant, just one kilometer from Sarajevo proper and some distance from the NATO barracks in the Sarajevo suburb of Butmir.
In the latest video, which Hadziomerovic believes was filmed sometime around 2006 or 2007, a man assumed to be Mladic is shown with his wife and daughter-in-law at a ski resort. When the man realizes he is being filmed, he hides what appears to be a cane behind his back. Earlier unconfirmed reports had said that Mladic had suffered a stroke at some point and had trouble speaking and walking.
"What's interesting is that all the clips, which are spread out over a long time period, feature more or less the same people in the background, the people he trusted and all members of the military," Hadziomerovic told ISN Security Watch.
The scandal scramble
Immediately after FTV aired the footage on Wednesday night, Serbian officials rushed to comment on the alleged dates of the filming, saying that the military could very well have sheltered Mladic under the Milosevic regime, but that the current government has had nothing to do with such machinations. Serbian officials said the footage was old and was submitted to the Hague Tribunal years ago.
Most Serbian officials claimed that the footage aired on FTV was not newer than 2002, suggesting that any protection he was offered by Serbia was done under Milosevic.
Dusan Ignjatovic, director of the Serbian Office for Cooperation with The Hague, told Belgrade's B92 daily that the footage was being analyzed, but that it was probably much older than alleged.
"The majority of that footage was compiled, it can clearly be seen, during the 1990s and early 2000 – 2001 or 2002 – I don't know exactly when. As regards the clips purportedly filmed in 2008, this winter to be precise, right now we cannot say exactly whether they were or not, but we don't believe they were shot in 2008," said Ignjatovic.
Ignjatovic, a guest interviewed live by Hadziomerovic on Wednesday night from the studio in Belgrade, said the Serbian authorities did in fact know about the footage and conformed that some of it had been filmed by Serbian security services.
Rasim Ljajic, Serbian chairman of the National Council for Cooperation with the Hague Tribunal, said the footage was no less than eight years old and that all of it had been handed over to the Hague Tribunal in March this year.
Late on Thursday, Serbia's daily Danas newspaper quoted Hague spokeswoman Nerma Jelacic as saying that the footage had not made its way to the Tribunal. Early on Friday, however, in an interview with Balkan Insight, Jelacic clarified her statement: "Yes, I said: 'The court has not received this material'. Meaning the judges. The judges only receive evidence such as this when it is introduced during trial. Mladic is not on trial as he is on the run."
Also yesterday, Hague prosecution spokeswoman Olga Kavran said that prosecutors had indeed be made "familiar" with the Mladic videos, as claimed by Serbian officials.
All in the timing
Ljajic seemed to have another theory, as well, and questioned the timing and origin of the incident.
"I cannot confirm that this data is from The Hague, and Serbia certainly didn't hand it over. We have handed all material evidence over to the Hague Tribunal, and in discussions with The Hague we must determine how this material made its way to the media. We're not accusing anyone, but this is too big of a coincidence," Serbian media quoted him as saying.
"I'm concerned that the purpose of airing the footage is to prevent a change in Holland's stance on visa liberalization and to return Serbia to the bench to defend ourselves against accusations that we have not done everything possible to finalize cooperation with the Hague Tribunal," he said.
"It is clear that someone in the international community does not have the best intentions" with regard to Serbia's bid to join the EU.
Certainly, the footage places Serbian authorities in an uncomfortable position, and there is a risk that it could set back Belgrade's EU ambitions. Though The Hague appears to have had these videos, now that they have been released to the public, the media frenzy could have repercussions for Serbia's image in EU member states at this crucial juncture.
Indeed, it is a crucial time for Serbia, which is awaiting a recommendation any day now on visa liberalization for Serbian citizens traveling to the EU.
This, according to Ljajic and other Serbian officials, makes the timing of the airing and origin of the Mladic footage suspect. Though "60 Minutes" cannot reveal the source of the footage, ISN Security Watch has learned that foreign intelligence agencies were involved.
Some Serbian officials blame the US for the video footage scandal, while others blame the Dutch government and still others suspect that ICTY officials turned the materials over to Hadziomerovic.
The footage was aired at the climax of a debate in the Netherlands on whether to advance Serbia's EU application and relax visa controls, while EU foreign ministers will meet next week to discuss visa controls with Balkan countries. The Dutch government is adamant that there can be no progress for Serbia without Mladic's capture.
It also comes at a time when Belgrade has been lobbying strongly for a positive assessment of its cooperation with the ICTY.
Whither Mladic
On the other hand, former ICTY chief prosecutor Carla Del Ponte had long accused Serbia of sheltering Mladic and had frequently predicted his arrest "soon," though it never materialized.
On several occasions, the last time in 2007, Del Ponte pinpointed what she believed were Mladic's whereabouts, saying the retired general was in the area of Belgrade, changing apartments almost daily. He managed to elude arrest each time thanks to insider tip-offs, she said.
Interestingly, in the video footage, Mladic is shown with other Bosnian Serb military officers as well as high-ranking Serbian army officers. He is shown with Momcilo Perisic, chief of the general staff of the Yugoslav Army from 1993-1998, who was indicted by the ICTY for crimes against humanity.
He is also shown with Bosnian Serb wartime chief of staff Manojlo Milovanovic; post-war former Republika Srpska defense minister Zdravko Tolimir, who had served as Mladic's wartime assistant commander of intelligence and security. Tolimir was arrested in Serbia in 2007 after the ICTY charged him with genocide and war crimes.
Even before FTV aired the footage, Mladic's fugitive connections were no secret.
Mladic continued to receive a pension from the Serbian military for years after he was indicted for war crimes in 1995, even when current moderate Serbian President and EU favorite Boris Tadic was defense minister.
According to the Serbian Defense Ministry, Mladic did not show up to withdraw his pension, but his immediate family – his wife, son, and two unnamed army officers – were authorized to use the funds.
On Tuesday, just a day before FTV aired the footage, the wartime chief of Mladic's security, Branislav Puhalo, testified before a Belgrade court against 10 individuals suspected of having been sheltering Mladic.
Puhalo said that Mladic was guarded by about 50 heavily armed men who lived at a military barracks in Belgrade. He testified that the unit was set up in 1997 under orders from Milosevic and disbanded in March 2002.
Puhalo also confirmed Mladic had moved freely around Belgrade throughout 2001, taking in football games, visiting police stations and dining in restaurants. "Nobody was ordered to protect him from the state but from criminals and bounty hunters. Had the state wanted to arrest him it would have done so," Puhalo testified.
The testimony did not suggest that the new government had continued Milosevic's policy of sheltering Mladic.
Source: isn.ethz.ch