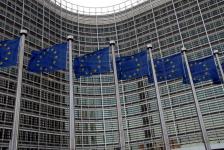 Leading figures at the European Union and NATO have warned politicians in Bosnia and Herzegovina that the country cannot progress towards NATO and EU integration in the present political climate.
The situation in Bosnia and Herzegovina was a key topic at a meeting between NATO Secretary General Jaap de Hoop Scheffer and High EU Representative for Common Foreign Policy and Security Javier Solana. 
In recent weeks, tension has been mounting between Bosnia's top international envoy, High Representative Valentin Inzko, and the leader of Republika Srpska Milorad Dodik.
Disputed moves by the Republika Srpska Assembly have recently been abolished by High Representative Valentin Inzko. The motion called for the OHR to stop using its executive powers and to undo all previous decisions, including the sacking of local officials and the transfer of responsibilities from entity to state level. High Representative Inzko initially tried to negotiate a political solution but was repeatedly shouted down by Bosnian Serb leaders.
The NATO chief stressed that the alliance will continue to support Bosnia's aspirations.
"It is important for Bosnia's politicians to realise that integration goes hand in hand with the right political rhetoric," Scheffer said. "Not everything is right at this very moment."
Javier Solana publicly supported Inzko's decision. In a statement issued on Sunday, Solana said that the decisions of the Republika Srpska assembly were not acceptable.
"All efforts had been done not to reach that point. It was the only possible solution. This is a decision and responsibility of the Office of the High Representative, not an EU competence, but we fully support it," the statement read. "Now leaders of Bosnia and Herzegovina must focus on the efforts necessary to steer the country on its way to European integration. No more time must be lost," the chief EU diplomat warned.
"Bosnia and Herzogovina is country that aspires to be part of the EU. Therefore it has to be country that can fly alone," Solana added. "It is up to leaders to see if they want to fly in the direction of the EU."