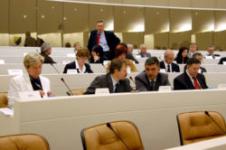 Bosnia is facing growing criticism from the EU and its neighbours over a new protectionist law that would tax agricultural products, media in the region reported over the weekend.
Despite strong advice and warning from the EU, neighbouring countries and its own government, the Bosnian parliament adopted the controversial law at the end of last week. It sees the re-imposition of full customs levies on imports such as meat, milk, dairy, fresh produce, alcohol and several other products produced in neighbouring Croatia and Serbia.
"Locking down into internal boundaries in the situation of a crisis may help somebody in the short term, but in the long term, I believe that Bosnia and Herzegovina will harm itself with this," Serbian media quoted Mladen Dinkic, Serbia's deputy-Premier and Minister of Economy.
Dinkic said that the Serbian government will soon hold consultations over how to respond to Bosnia's move. He predicted Serbia, as well as other signatories to the regional CEFTA free trade agreement, will send their complaints to the CEFTA secretariat and the EU.
Croatia has already sent their protest note to Bosnia's embassy in Zagreb, Croatian media reported.
"Croatia is not only disappointed but also embittered with the decision of the Parliament of the Bosnia and Herzegovina," Croatian media quoted Croatian agriculture and fishery minister Bozidar Pankretic.
Delegation of the European Commission to Bosnia has also issued a stringent warning to Bosnia.
"The European Commission Delegation to Bosnia and Herzegovina regrets the adoption by the Parliamentary Assembly of Bosnia and Herzegovina of the Law on protection of agricultural products, against the advice of Bosnia and Herzegovina's own government leaders and the EU," EU said in its statement.
"This is a violation of Bosnia and Herzegovina's obligations under the CEFTA Agreement, and contradicts Bosnia and Herzegovina's commitments under the Stabilisation and Association Agreement. Since the Stabilisation and Association Agreement is the gateway to EU candidate status, this is a very serious matter," it added.
EU's statement also added that it was especially "concerned" about the impact of the law on ordinary people.
"This Law, if implemented, will raise the cost of basic foodstuffs in the shops and hurt Bosnia and Herzegovina's citizens directly, who are already suffering because of the economic crisis. The EU urges Bosnia and Herzegovina to consult with its neighbours and other CEFTA partners to avoid a harmful and unnecessary trade dispute," it concluded.
Local officials and experts told Balkan Insight that the adoption of the law signals the beginning of the 2010 general election campaign in Bosnia, and shows that local politicians are ready to risk everything just to appease their voters. The law was adopted last Thursday, on the same day farmer's associations held country-wide protests demanding stronger government protection of local agriculture.