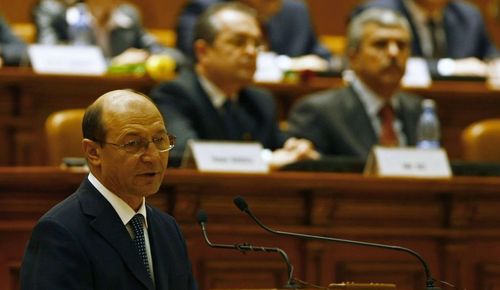 Romania was one of the four countries running excessive budget deficits, the European Commission has said, giving the country a deadline to 2011 to bring it in line with European Union norms.
Romania would not be penalised, however, since the deadline reflected the country's recent bail-out deal with the International Monetary Fund (IMF) and the EU. In May, Romania agreed a $26.5 billion deal, the bulk of the aid – $17.1 billion – coming from the IMF.
EU's fastest growing economy in 2008, Romania was hit hard by the sudden end of cash inflows and the IMF expects the country's economy to shrink by 4.1 per cent this year. The EC's forecast is for a four per cent decline this year, followed by zero growth in 2010 and 2.6 per cent in 2011.
"Considering the absence of room for fiscal manoeuvre and the need to correct large fiscal and external imbalances, Romania envisages a restrictive fiscal stance between 2009 and 2011," the EC said.
Bucharest's fiscal consolidation effort is targeting a deficit of 5.1 per cent of gross domestic product (GDP) in 2009, with the aim of reducing it to below three per cent of GDP by 2011. In 2008, the budget deficit was 5.4 per cent, caused by excessive spending on public wages and social benefits, as well as overly optimistic revenue projections and, to a lesser extent, a sudden drop in revenue collection in the last quarter of 2008 owing to the economic slowdown.
To achieve the deficit goals, the EC recommended that Romania implements the fiscal measures set out in its amended budget, "especially in the area of public sector wages and pension reform", as well as any further measures, as needed.