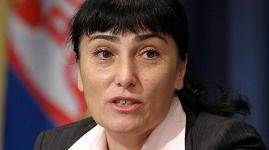 The EU will fund a 1.9 million euro cross-border cooperation project between Serbia and Montenegro, and has opened up bidding for project proposals, reports say.
According to a statement by the Serbian Finance Ministry, the project will be co-financed by participant countries to demonstrate their commitment to achieving the goals of cross-border cooperation.
The purpose of the project is to link people, communities and economies of the border regions and to develop mutual projects by utilizing natural, economic and human resources. The project also aims to build cultural and economic ties through joint projects for improving business, social and institutional infrastructures in both countries.
The project timeline is six to 24 months, and will be implemented in the Serbian areas of Raska and the Zlatibor District, and in the Montenegro municipalities of Pljevlja, Bijelo Polje, Berane, Rozaje, Plav, Andrijevica, Kolasin, Mojkovac, Zabljak, Pluzine, Savnik and Niksic, as well as the Podgorica, Danilovgrad and Cetinje municipalities.