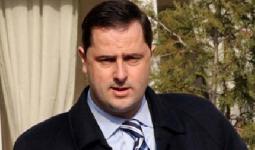 Albania's former Deputy Transport Minister Nikolin Jaka, was found innocent by an an appeals court in Tirana on Wednesday, after formerly being convicted of illegally influencing a public tender.
Jaka was charged in September 2007 with illegally fixing a series of tenders for road projects, and back then was sentenced to one year in prison and made to pay a €600 fine, by Tirana's district court.
In addition to Jaka, the district court sentenced four other officials but their sentences were upheld by the appeals court.
They included Ilir Berzani, the general director of roads at the Ministry of Transport, who will serve a two-year prison sentence and will pay a €1,300 fine.
The officials have been charged with favouring several companies among those tendering for the construction of a number of roads.
The court decision is considered a blow to prosecutors and their attempts to stem endemic corruption.
Jaka was the highest Albanian official found guilty of corruption-related charges in more than 15 years.
Transparency International claims Albania is among the most corrupt in Europe and says graft is an endemic part of life in the country.
Prosecutors are expected to appeal the case in the Supreme Court.