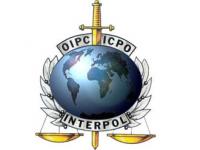 Interpol has recalled arrest warrants against a group of Bosnian war-time leaders, who have been accused by Serbia of war crimes, media reported on Friday, quoting Bosnian government officials.
The announcement triggered strong criticism among Bosnian Serb officials, some of whom accused Interpol of being "hostile" towards Serbs.
Serbia has issued 13 arrest warrants against a group of Bosnia and Herzegovina political and military leaders for the attack on a convoy of the Yugoslav Peoples' Army, which was pulling out of Sarajevo in May 1992.
Serbian officials claimed up to 42 soldiers were killed and 73 wounded, but Bosnian officials present during the incident said there were only up to nine victims.
Serbia launched an investigation last year against 18 people believed to have been involved in this incident. This year it issued so called "red" arrest warrants against 13 Bosnian officials.
The Bosnian government said this was a political decision and warned that it would hamper relations between the two countries. It also urged Interpol to withdraw these warrants.
Spokeswoman for the Bosnian Ministry of Security, Milada Dreca, told media on Thursday that Interpol has cancelled the warrants.
Serbian officials said they were still not officially informed about the decision.
The announcement triggered strong reactions from the Bosnian Serb leadership.
Slavko Jovicic, deputy in Bosnia's House of Representatives, said that with this decision, Interpol had showed it was one of those organisations "hostile" to Serbs.
Dusanka Majkic, from Bosnia's lower chamber of parliament, the House of Peoples, said there was "a chain" that protected Bosniaks (Bosnian Muslims) who have committed crimes against Serbs.