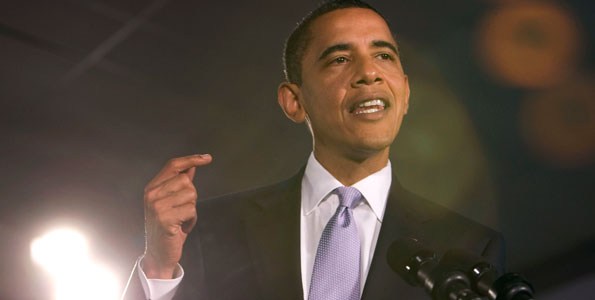 Russia hopes next week's visit by US President Barack Obama will help restore confidence between the two biggest nuclear powers, a Kremlin aide said today, after strains over Georgia and a US missile shield plan.
Obama and Russian President Dmitry Medvedev have agreed to "reset" ties damaged under previous administrations. They have made joint work on a new nuclear arms cuts pact and cooperation on Afghanistan their starting points.
The two issues will top the agenda when Obama meets Medvedev for talks on Monday at the start of his July 6-8 visit to Moscow, chief Kremlin foreign policy adviser Sergei Prikhodko told a news briefing.
Prikhodko said rebuilding mutual trust was paramount. Recent disputes over US anti-missile plans, NATO expansion in the former Soviet Union and Russia's 2008 war with US ally Georgia have soured the mood between the two former Cold War foes.
Strongly opposes
Russia strongly opposes US plans to station anti-missile batteries and radar detection systems in the Czech Republic and Poland to spot and shoot down hostile enemy rockets.
"Without mutual trust in bilateral relations, we cannot deal with START or US anti-missile system plans," Prikhodko said.
Apart from a memorandum on a replacement treaty for the 1991 START-1 pact expiring in December and a deal on the transit of US military supplies to Afghanistan, Medvedev and Obama will sign several documents on sensitive areas of their relations.
Two main ones are an agreement to restore ties between the military, severed after the Georgia war, and a statement on cooperation in the civilian nuclear sector.
Last August, Washington shelved an agreement giving Russia access to the lucrative US nuclear energy market as part of its punitive action against Moscow for striking ex-Soviet Georgia and recognising two of its rebel regions as states.