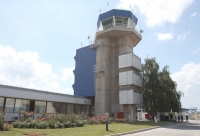 SARAJEVO
Formiranje upravnog vijeća Agencije za pružanje usluga u zračnom prometu BiH kasni, zbog čega bi moglo biti prolongirano preuzimanje kontrole preleta preko BiH, upozoravaju u Ministarstvu prometa i komunikacija te Direkciji za civilno zrakoplovstvo BiH (BHDCA).
BiH godišnje gubi više od 20 miliona KM, jer prelete preko BiH naplaćuju Srbija i Hrvatska.
"Nadležne državne i entitetske institucije nisu dostavile svoje kandidate za članove ovog vijeća, što znači da njegova uspostava kasni. Samim tim bi moglo kasniti i imenovanje menadžmenta Agencije. To bi se sve moglo odraziti na uspostavu sistema kontrole i upravljanja vazdušnim prostorom BiH. Planirano je da BiH u 2010. ili početkom 2011. godine preuzme kontrolu nad svojim nebom", kaže Dželal Hasečić, zamjenik direktora BHDCA.
Rok za dostavljanje imena kandidata za upravno vijeće Agencije za pružanje usluga u zračnom prometu istekao je prošle sedmice. Ministar prometa i komunikacija BiH Rudo Vidović očekuje da državne i entitetske institucije što prije dostave imena svojih kandidata za ovo vijeće kako bi uspostava nove institucije počela što prije.
"Nemoguće je odrediti tačan datum kada ćemo preuzeti kontrolu, a samim tim i naplatu preleta preko BiH. Uradit ću sve da se to desi čim prije, jer gubimo desetine miliona KM zbog ovih kašnjenja. Kasnili smo s usvajanjem Zakona o vazdušnom prometu i osnivanju ove agencije, a sad kasnimo s njenom uspostavom. Sve to odgađa preuzimanje upravljanja i kontrolu vazdušnog prometa", kazao je Vidović.
Osim osnivanja nove agencije, vlasti BiH moraju postojeće entitetske direkcije za civilno zrakoplovstvo ujediniti u državnu direkciju, čije će sjedište biti u Banjaluci.
Hasečić kaže da kašnjenja u ujedinjenju ovih agencija nema, te da će pravilnik o sistematizaciji radnih mjesta vrlo brzo biti gotov.
"Imamo zakone i radimo na formiranju institucija. Paralelno s tim, provodimo tehnički dio posla uspostave sistema za kontrolu i upravljanje vazdušnim prometom.
Prelete preko BiH trenutno kontrolišu agencije za pružanje usluga u zračnom prometu iz Beograda, odnosno Zagreba. Zarada od naplate preleta preko BiH godišnje iznosi između 14 i 15 miliona eura. Trenutno 75 odsto ovih sredstava naplaćuju Beograd i Zagreb, a ostatak pripada BiH.
Postavljanje radara na Jahorini
BiH ima samo sistem za kontrolu slijetanja na domaće aerodrome, a uspostava sistema za kontrolu svih letova kroz zračni prostor BiH je u toku.
"Na Jahorini radimo na postavljanju radara. Vjerujem da će cijeli sistem biti u testnoj fazi u 2010. godini te da će u toj ili 2011. godini biti integrisan u evropski sistem, a to znači preuzimanje kontrole nad vazdušnim prometom u BiH", kazao je Dželal Hasečić.
Source: nezavisne.com