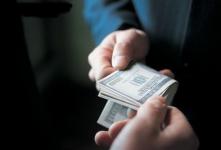 Bulgaria lacks political will in its fight against corruption and organized crime, according to a draft of the European Union report on the country's judiciary reform progress due to be published on July 22, Bulgarian news agencies reported.
"The country is said to have made some progress in further reforming the judiciary and fighting corruption and crime, yet there is lack of political will and consensus on these issues," Novinite.com cited sources in Brussels as saying in the report.
The draft report makes it clear that Bulgaria's accession to the EU's border-free Schengen area directly depends on the progress the country will make in its combat against corruption and organized crime.
No safeguard clause will be recommended against Bulgaria on these grounds because the Commission fears such a move could backfire and stall judicial reforms further.
EU member states will consider the reports on Bulgaria and Romania's progress in September and October.
According to the accession treaties of Bulgaria and Romania, safeguard clauses could be activated by the end of the third year of full membership – in other words, by the end of this year.