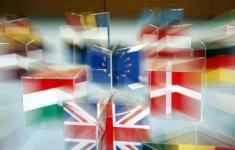 The European Commission's Wednesday recommendation to grant a visa-free regime with the EU to Macedonia, Montenegro and Serbia, but not to Bosnia and Albania, has met strong criticism across the Balkans and elsewhere in Europe.
Critics say the EU's exclusion of Bosnia from the list sends a negative message to the country's Bosniaks (Bosnian Muslims) and could lead to long-term destablilisation in Europe's own back yard.
Because most Bosnian Croats already have or can easily obtain Croatian passports, and most Bosnian Serbs can legally obtain Serbian passports, the no-visa regime would largely affect only Bosniaks.
In a protest against this decision, officials from the two strongest Bosniak parties – the Party of Democratic Action, SDA and the Party for Bosnia and Herzegovina, SZBH – have announced they will return their diplomatic passports.
"The EU has made a catastrophic decision with far-reaching consequences," editor-in-chief of the influential Sarajevo daily Dnevni Avaz, Sead Numanovic, told Balkan Insight.
"Bosniaks are being put in a ghetto and the EU has lost the last mechanism through which it could have influenced Serbia's decisions," Numanovic said.
"With this decision, the EU has launched the installation of Afghanistan in the middle of Europe," he added, reflecting on widespread concerns that this sort of ghettoisation may cause serious radicalization of otherwise moderate Bosnian Muslims.
While Numanovic's sentiments were echoed by many other local officials and residents, the international community has also taken issue with the decision, as have some members of the EU itself.
"This step from Brussels is an incredible political blunder," Christian Schwartz Schilling, former high representative to Bosnia and a veteran German diplomat, said in an interview with Germany's Bildt newspaper on Tuesday.
He said that only days after the 14th anniversary of the massacre at Srebrenica, the EU is making a recommendation that rewards the aggressors and punishes the victims.
"This is a travesty and a moral blow to all European values," he stressed.
"The Commission's plan to exclude Bosnia-Herzegovina from visa liberalisation in the Western Balkans adds insult to injury to the people who suffered most during the war that raged less than two decades ago," said Daniel Cohn-Bendit, co-president of the Greens/EFA group in the European Parliament, in a Tuesday statement.
Several EU officials, speaking on condition of anonymity, told Balkan Insight that the granting of a visa-free regime was clearly a political decision, but that the EU leadership has attempted to portray it as a technical one. They also said that in terms of technical issues, such as biometric passports, Bosnia, unlike Albania, was very close to fulfilling the requirements and should have been granted visa liberalisation.
Enlargement Commissioner Olli Rehn and his counterpart from justice and home affairs, Jacques Barrot, who presented the visa-liberalisation proposal in Brussels on Wednesday, stressed that they hoped that Bosnia and Albania would soon catch up to their neighbours.
"If all conditions are fulfilled, the Commission could envisage making a new proposal, which would include them by mid-2010," Rehn told a press conference.
Dialogue on visas started with Western Balkans countries in 2006, while the visa liberalization process was launched in 2008. Following Wednesday's announcement, recommendations will have to pass through the Council of Ministers and finally receive a green light from the European Parliament.