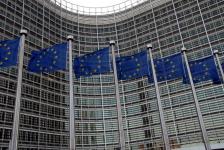 KOSOVO
The European Commission liaison office in Kosovo, ECLO, has contributed €5 million to Kosovo's debt repayments to the World Bank, the ECLO website reports.  The debt was accumulated prior to June 10, 1999, and was assumed by the Kosovo government when it became a member of the World Bank and IMF in June 2009.
The division of outstanding debts between Kosovo and Serbia was determined in Martti Ahtisaari's Kosovo status plan.
Economy and Finance Minister Ahmet Shala estimates that Kosovo owes the World Bank around €381 million, Pristina daily Kosova Sot reports.
Shala said that from 1970 to 1983 17 loans were agreed for specific projects in Kosovo, which are to be paid back by 2031.
At the Kosovo donors' conference, the US pledged €125 million for the repayment of Kosovo's World Bank debts.