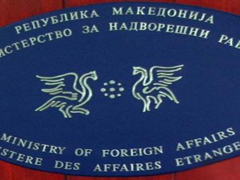 MACEDONIA
Zoran Kostovski and Fuad Hasanovic are the new government propositions for Ambassadors in Hungary, actually Qatar, Makfax news agency reported.
Kostovski, who is the General Director of the Consulting House "Motiva" and Hasanovic, who is former Deputy Minister of Foreign Affairs, have been proposed on yesterday's government session.
The present Macedonian Ambassador in Hungary is Professor Atanas Vangelov, and his mandate expires on the 20th September, 2009.
Macedonia hasn't proposed new Ambassador for Qatar.