BULGARIA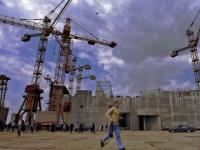 Bulgaria's Economy and Energy Minister Traicho Traikov has named a new director for the Kozloduy nuclear facility after yesterday's controversial resignation of the previous plant director, The Sofia Echo reports.
Traikov appointed Dimitar Angelov as the new executive director of Bulgaria's only nuclear power station on Tuesday.
Angelov replaces Ivan Genov, who tendered his resignaiton over allegations by Traikov that he had conducted electricity sales that were not in the interests of Kozloduy, The Sofia Echo reports.
Employees had provided their support to Genov, with 1,700 signing a petition backing the outgoing plant head. He firmly rejects the minister's accusations.
Angelov is currently the plant's chief engineer, the news-site notes.
The future of Bulgaria's second nuclear plant is in serious question, with the new government of Prime Minister Boiko Borissov baulking at the expense of the 2,000MW Belene NPP reactor project and seeking private investment for its completion.