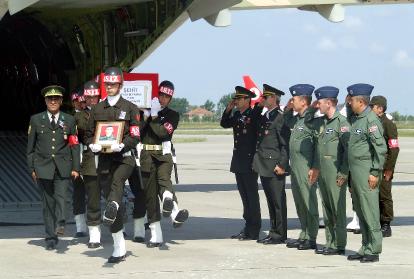 TURKEY
U.S. Rep. Robert Wexler has met with Turkish officials to discuss all aspects of bilateral ties, regional developments and Turkey's European Union bid.
Wexler held meetings with President Abdullah Gül, Prime Minister Recep Tayyip Erdoğan and Parliament Speaker Mehmet Ali Şahin late Wednesday and met with Foreign Minister Ahmet Davutoğlu, chief negotiator for the EU Egemen Bağış and Energy Minister Taner Yıldız on Thursday.
Speaking to reporters following his meeting with Yıldız, Wexler recalled the agreement reached between the two countries during U.S. President Barack Obama's visit to Turkey in April, on deepening the trade and business ties.
He also emphasized the need to increase the trade volume between Turkey and the United States and said that cooperation in the energy field could be a good contributor in this regard.
They also discussed ways to increase cooperation and partnerships between the Turkish and U.S. private sectors, especially in regard to renewable energy sources.
In response to a question on whether Turkey's recent comprehensive deal with Russia could hamper the Washington-backed Nabucco pipeline project, Wexler said the United States was supporting an environment where oil and gas resources could be carried to Europe without difficulty.