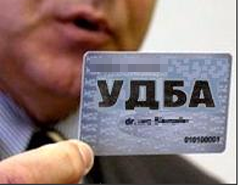 MACEDONIA
Lustration for all public officials in Macedonia begins Tuesday, with incumbent dignitaries to be the first to submit statements over not being involved with former secret police service.
Public office holders in Macedonia are to submit within September 1-30 deadline a statement to the Commission for Verification of Facts to confirm that they have not collaborated with former secret services. The statement must be certified by notary public.
About 250 politicians, including President Gjorge Ivanov, Prime Minister Nikola Gruevski, government officials and mayors are first to submit their statements.
The Committee has initiated a procedure to verify the authenticity of statements.
The law that foresees additional condition for public office holders was adopted on 29 January 2008, but the Commission kicked off its work two months ago. Lustration covers the period from 1944 till 2008 and it will be implemented 10 years.