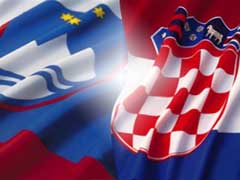 CROATIA
Slovenian-Croatian negotiations aimed at finding solution over the border dispute are under way at rapid pace away from the public eye, said Slovenian Foreign Minister Samuel Zogar.
In order to ensure discretion and possible success in the efforts to reach a solution on the open issues with Croatia by the year's end, intensive negotiations with the Croatian side, which include a very limited number of people, are underway, Zbogar said.
He declined to specify whether or when will the two sides announce a successful end of the negotiations.
"The negotiations are under way at rapid pace. Hopefully, we will reach a solution soon and then announced it to the Slovenian public," Zbogar said at a press conference held on the sidelines of a Forum taking place in the Slovenian town of Bled.