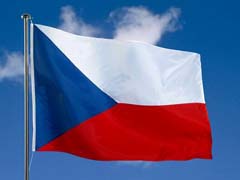 MACEDONIA
Czech Deputy Prime Minister and Minister for Foreign Affairs, Jan Kohout, kicks off a working visit to Macedonia on Wednesday.
Kohout is scheduled to meet with the Macedonian President Gjorge Ivanov, Parliament Speaker Trajko Veljanovski and Prime Minister Nikola Gruevski. He is also due to hold talks with the Foreign Minister Antonio Milososki and the Head of the National Council for Euro-Integrations, Radmila Sekerinska, an official announcement says.
The visit of the Czech officials "comes in the frameworks of the regular activities and bilateral visits between Macedonia and the Czech Republic in the light of the continuous development and deepening of the bilateral relations between the two countries," says an announcement released in Skopje.