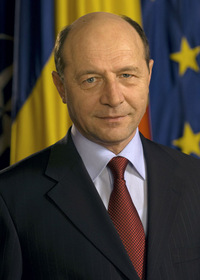 ROMANIA
Romanian President Traian Basescu is expected to visit Kazakhstan in late October, Deputy Economy and Budget Planning Minister, Teymur Suleymanov, said.
The 8th meeting of the Kazakh-Romanian intergovernmental commission for trade and economic cooperation is held on the eve of the Romanian President's visit, which is scheduled for late October, 2009, Suleymenov said.
According to the customs statistics, Kazakhstan's foreign trade turnover with Romania for 2008 was $ 1.1 billion, which is higher by 33, 5 percent compared to 2007.