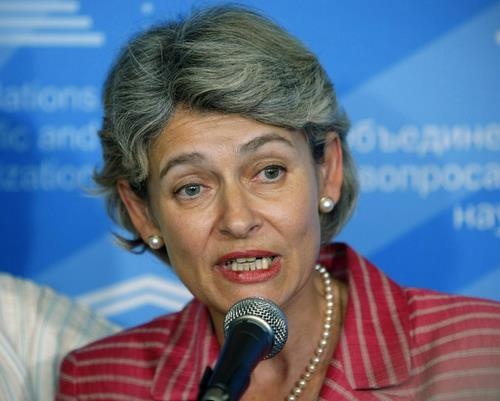 BULGARIA
The newly elected Director-General of UNESCO, Bulgarian Irina Bokova, has thanked three former prime ministers of her country for their support.
"I owe this success to the successive governments of Simeon Saxecoburg, Sergey Stanshev and current Prime Minister Boyko Borisov," Bokova, member of the Bulgarian Socialist Party, said hours after her victory, referring to the centrist, socialist and center-right governments of her country.
Asked by the Darik radio to comment world media reports that her election was the least probable, she said:
"I don't think so. This is may be because some of the other candidates are already known worldwide and journalists prefer to talk about people they know. I was convinced from the very beginning that I can win, otherwise I would not have joined this campaign."
Bokova said her election was the result of a year and a half of hard work and visits in as many as forty seven countries.
"My campaign was based on two pillars – firstly, to promote and advertise Bulgaria as the country I come from, which is very important in these elections, and secondly, to come into contact with many ministers and heads of state and present my ideas. I think it is the combination of these two things that brought me this success," Bokova said.
Irina Bokova, 57, defeated Egyptian Culture Minister Farouk Hosny after a suspenseful and drawn-out race, sealing victory in the fifth round of balloting at the organization's Paris headquarters.
The vote among UNESCO board members was 31 to 27.
The race was tight and closely watched, with a flurry of secretive diplomatic efforts between each round, allegations of fraud and an uproar over Hosny's candidacy.