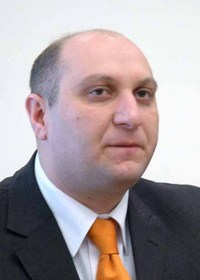 Besides patrol boats, Russia enters submarines to the Abkhaz marine area, Vice-Speaker of the Georgian Parliament, Paata Davitaia told journalists. He said the submarines are already on the naval base in Ochamchira.
Davitaia said Russia continued its occupation, which testifies its controlling over the Abkhazian sea area.
"Russia has decided to monitor the marine waters of the Abkhaz border, not only via border boats, but also submarines. This fact indicates that Russia is not going to hold any negotiations and does not follow its international obligations. Their goal is to deploy military bases in the occupied territories," said Davitaia.
He believes that, based on this, the threat of provocation is real.