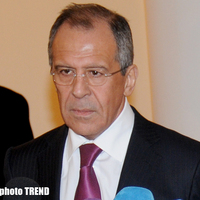 Chairman of the Parliamentary Interim Commission for restoration of Georgia's territorial integrity, Shota Malashkhia assesses the Russian Foreign Minister, Sergey Lavrov's scheduled visit to Abkhazia as another challenge to the international community.
Lavrov will visit Sukhumi today, on Oct. 2. During the visit, he will legalize several agreements between Abkhazia and Russia.
Malashkhia said that the visit drives at that Russia "does not accept a new resolution of the Council of Europe and the Tagliavini committee and act more aggressively, which is a challenge to the international community." "Russia's foreign minister will visit the territory, which has undergone ethnic cleansing of Georgians," said Malashkhia.