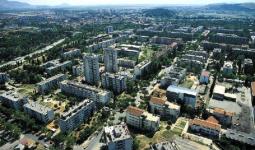 The European Commission, EC, will release an opinion on Montenegro's application for EU membership in autumn 2010.
The progress report on Montenegro shows that the country's relations with the EU have been positive and that Podgorica has continued to make progress in fulfilling political criteria. However, the country continues to suffer from a lack of administrative capacity.
Enlargement commissioner Olli Rehn said that Brussels is still waiting for responses to an EC "questionnaire" so it can finally start to work on the opinion. He said that the lack of administrative capacity in Montenegro has had an impact on the speed of this work, but underlined that the country has also made progress, even in this field.
The progress report on Montenegro stressed that Podgorica was continuing to address political criteria needed for membership. However, it warned: "Montenegro needs to intensify its efforts so as to consolidate the rule of law area, in particular, in the fight against corruption and organised crime, which remain a serious problem."
Montenegro submitted its application for EU membership last December. In April, the EU Council gave the EC the mandate to start preparations for the submission of the candidacy opinion.