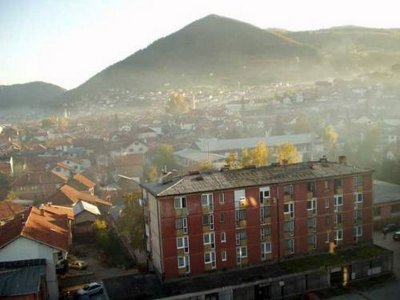 After Butmir agreements, Bosnia and Herzegovina's legislative power should be more effective and it should speed up decision-making process.
U.S. Ambassador to Bosnia and Herzegovina, Charles English, said on Sunday that the package of constitutional changes suggested to Bosnia and Herzegovina by the international community will soon be handed over to leaders of political parties in Bosnia and Herzegovina.
– The package of constitutional amendments will soon be known to political leaders. This package is comprehensive enough to bring forth the Bosnia and Herzegovina to the European path, which will include resolving issues necessary for the transformation of the Office of the High Representative into the Office of the European Union. Package also includes constitutional changes that would enable speed up of negotiations with the EU and NATO – said English.
He explained that after Butmir agreements, legislative and executive powers in Bosnia and erzegovina should be more effective, which in turn, should speed up decision-making process.
European Commissioner for Enlargement, Olli Rehn, and Swedish Foreign Minister, Carl Bildt, should arrive to Sarajevo on Monday along with the U.S. Chief Deputy Secretary of State, James Steinberg. They are expected to participate in the Bosnia and Herzegovina talks concerning the constitutional reforms, announced FTV.
Local politicians have different demands
At the first Butmir meeting from the October 9th, European and American officials warned leaders of political parties in Bosnia and Herzegovina of the need to bring reforms in the Bosnia and Herzegovina with the purpose of accelerating Euro-Atlantic integrations. However, no official document was presented at this meeting.
After this meeting, other American and European expert teams, which are in talks with leaders of local political parties, should prepare a proposal to resume negotiations.
Local politicians who participated in discussions with mediators – Deputy Assistant Secretary of State Stewart Jones and the EU Council Secretariat Director for the Western Balkans, Eastern Europe and Central Asia, Zoltan Martinuszom – all presented very different proposals.
Croatian politicians insist on a comprehensive reform that would include the change of the current two-entity structure, the Serbs on maintaining a strong Serbian Republic, and the Bosnians want to build stronger state institutions.