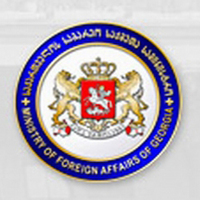 U.S Deputy Minister of Defense Alexander Vershbow will participate in a meeting of the working group on security on October 20, Georgian foreign minister Alexander Nalbandov said at a traditional briefing on October 19.
He said that Vershbow will arrive in Tbilisi tonight and stay for two days. As to a meeting of the working group, Nalbandov said that it deals with modernization of defense system, participation of Georgian military contingent in Afghani peaceful operation, security in the region and other urgent issues.
Answering the question concerning discussion of deployment of anti-missile systems in Caucasus and Georgia during Vershbow's visit, Nalbandov said that they have not got such a proposal from the USA.
"If the USA applies to us with this request, we will discuss this issue," he said.