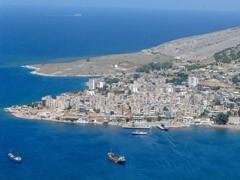 Albanian Parliament postponed the ratification of the Albanian-Greek Maritime Border Agreement after the opposition parties lodged an initiative for reviewing of the document at the Constitutional Court.
The initiative comes after the Albanian experts slammed Berisha's government for giving away to Greece a great territory along the Ionic Sea borderline at the Saranda Bay near the Corfu island.
On the other hand, Albanian Foreign Minister Ilir Meta said that official Tirana took into consideration all conventions in determining of the sea borderline and that Albania did not lose an inch of its territory buy signing of the agreement.