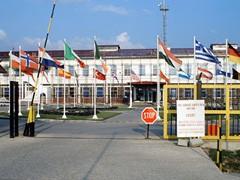 The negotiations among the Bosnia-Herzegovina's political leaders under joint mediation of the US diplomats and EU representatives have been put on halt Tuesday.
After Tuesday's talks, the Prime Minister of Republika Srpska, Milorad Dodik, said that they produced no significant results.
"For us, the proposed package of measures is unacceptable and in collision with the Dayton Accord, nonetheless, we agreed to resume the talks," Dodik said.
He explained that the representatives of Republika Srpska made it clear that BiH can survive only as a biethnic state, or it would cease to exist.
The Croatian and Bosniak side also voiced discontent with the course of the talks.
The negotiations are led under the auspices of the US Deputy State Secretary James Steinberg, Swedish Foreign Minister Carl Bildt and the EU Enlargement Commissioner Olli Rehn.