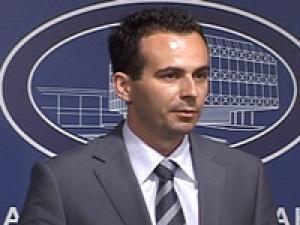 Deputy Prime Minister of EU Integrations Vasko Naumovski is visiting Hungary.
In the frameworks of his visit, Naumovski will meet Hungarian Foreign Minister Petar Balaz as well as State Secretary for European Affairs of the Republic of Hungary Gabor Ivan.
Naumovski is scheduled to meet President of Parliamentary Commission for EU, Matijas Ersi.