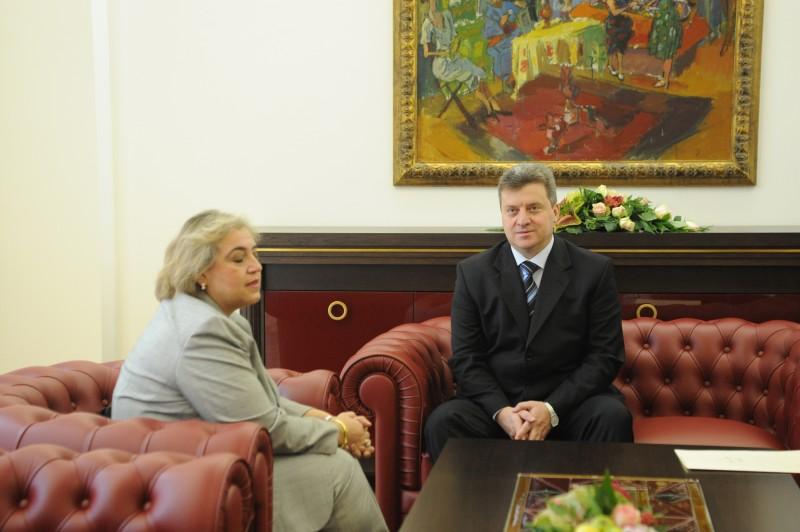 Macedonian President Gjorgje Ivanov sent an invitation to his Greek counterpart Karopolos Papoulias to visit Macedonia.
I'm certain that your visit will help us contribute to our mutual vision and we will definitely give additional impulse for strengthening good-neighborly relations", said the invitation, which was sent by President Ivanov this afternoon to Greek Ambassador in Skopje, Aleksandra Papadopulu.
In the letter, Ivavov says that there are more things that bring us together than keep us apart.
"I strongly believe that each of us will give our contribution to strengthening our relations, regarding citizens of both countries", Ivanov said.
He also points out that he is available to set the right date, which suits the most for this visit as well as for the program content".
Macedonian President Ivanov met Greek Ambassador Aleksandra Papadolupu on Wednesday, and after the meeting there were no official statements.
Ivanov's cabinet will give statement, regarding the meeting during the day.