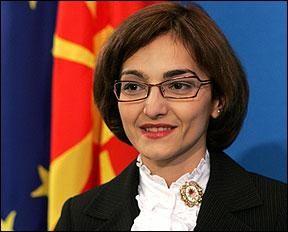 Macedonia's Interior Minister Gordana Jankulovska will attend the 2-day EU-West Balkans ministerial forum on Justice and Home affairs.
In the frameworks of the 2-day conference, several sessions, dedicated to fight against corruption, people trafficking, bilateral, multilateral regional and institutional cooperation for fighting against these issues, will be discussed.
Interior Minister Jankuloska will address the forum on theme fight against corruption as well as the cooperation with Evropol and Frontex.
Interior Minister Jankuloska is scheduled to meet NATO Assistant Secretary General Martin Howard at the end of the ministerial forum in Brussels on Tuesday.