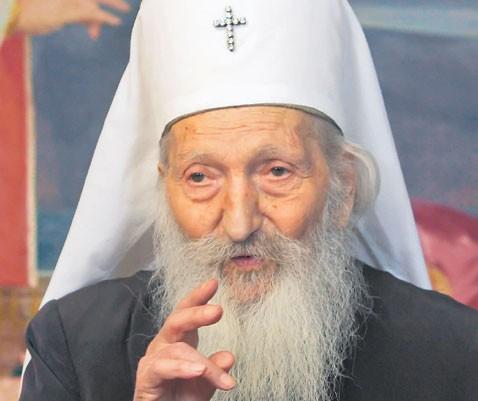 The Serbian government declared a three-day national mourning period starting Monday after the country's Orthodox Church leader, Patriarch Pavle, died at 95 on Sunday.
The patriarch died of cardiac arrest after having been hospitalized for two years in the Belgrade Military Hospital.
Patriarch Pavle was born September 11, 1914 in Kucanci village, Donji Miholjac in a farming family. He finished high school and faculty in Belgrade.
He became patriarch in 1990 and he was the 44th Orthodox Church Patriarch.