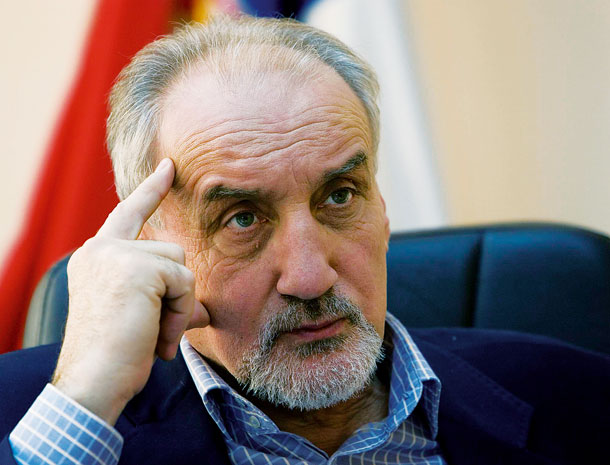 Serbian War Crimes Prosecutor Vladimir Vukcevic said that Serbia's economy and the country's children are bearing the brunt of the consequences of the fact that the two outstanding war crimes fugitives have yet to be caught and sent to the Hague Tribunal.
In an interview with daily Vecernje Novosti, Vukcevic pointed out that Serbia's team for locating and arresting the fugitives – Ratko Mladic and Goran Hadzic – is doing its best to rid the country of the shadow of the past and arrest the two.
"What I can guarantee you is that we are doing everything to remove the shadow of the past from the European path. We will support European values the best if we put Mladic and the Hague behind us," the daily quoted Vukcevic as saying.
He added that arresting the suspected network that supported the former general in 2006 was a mistake as they could have been used to lead to the fugitives.
"I think that was a wrong decision, but I was not on the Action Team then. I think that was a move that set the search for the fugitives back considerably and that was illogical to any intelligence activity. However, there are a lot of unexplained things that we will investigate," Vukcevic explained.