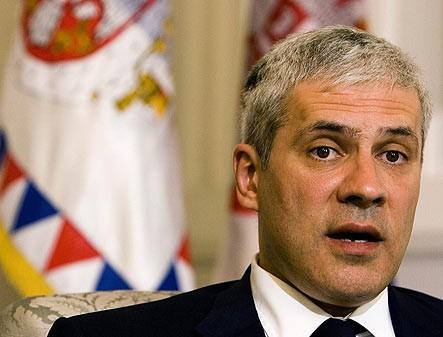 Serbia will never recognize the border demarcation agreement signed by Macedonia and Kosovo, Serbian President Boris Tadic said on Tuesday. He made the remarks during a visit to Leskovac.
The paper quotes Tadic as saying that the respect for Serbia's territorial integrity is directly connected with demarcation of the border. Tadic said he was reassured by Macedonian President Gjorge Ivanov that the document signed by Serbia and Macedonia remains in effect.
Tadic added that the International Criminal Court's opinion on the unilateral declaration of Kosovo's independence, due within next few months, will be important to Macedonia as well.