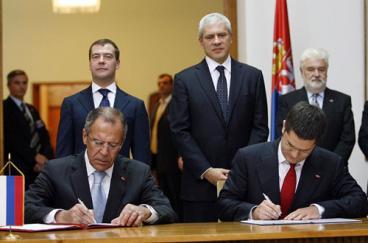 Russia will make a credit of USD 200mn accessible to Serbia at the beginning of next year, Russian Deputy Finance Minister Dmitry Pankin said.
He told Russian news agency Interfax that the credit agreement could be signed by the end of the year.
He reminded that the negotiations with the Serbian side have already been completed and that a "principal agreement based on the parameters of the credit" has already been reached.
Pankin said that Serbia must ratify the agreement, while Russia does not have to, because the money for the credit has already been included in the Russian 2010 budget plan.
Interfax reminds that Belgrade asked Moscow for a loan worth EUR 1bn, planning to use part of the funds for covering the budget deficit —which the International Monetary Fund insists it does —and to use the rest for infrastructure projects.
The agency adds that Serbia, Iceland and Cuba are the only countries outside the Commonwealth of Independent States to ask Russia for a loan.
Moscow approved a loan for Cuba, but did not approve Iceland's request after holding negotiations.