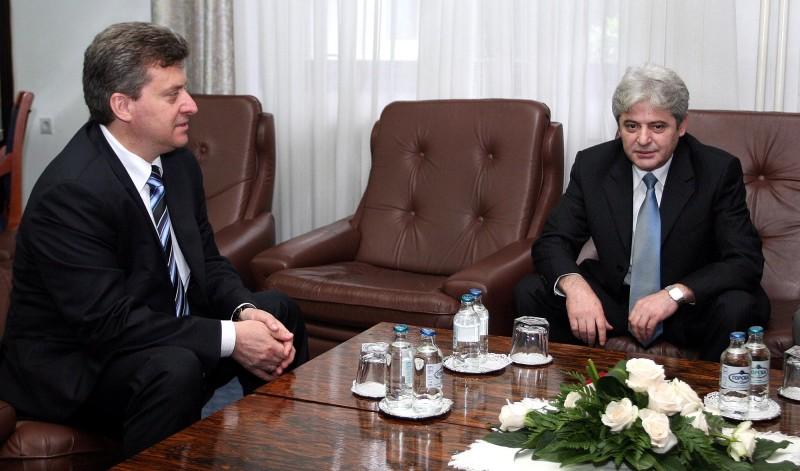 Macedonian President Gjorgje Ivanov met with DUI leader Ali Ahmeti on Wednesday.
"The successful implementation of the Ohrid Framework Agreement is an example, which has to be followed by societies similar to Macedonia. The Euro-Atlantic idea is a project without an alternative as a recipe for permanent stability and prosperity", Ivanov's cabinet said in a statement.
Ivanov congratulated Ahmeti for his re-election as DUI leader. During the meeting, they discussed about the political situation in Macedonia and the region.